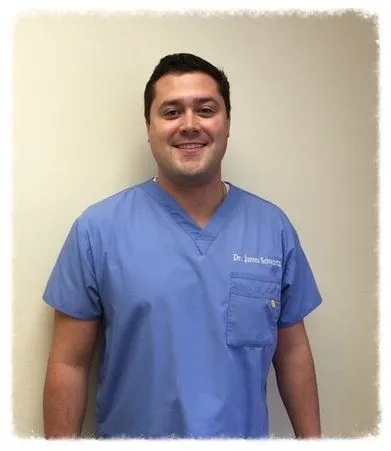 Dr. William Greene
Dr. William Greene has been practicing at this location for over 40 years. Dr Greene is well-known for his superior dental skills and great knowledge.

Dr. Tarik "Terry" Jbarah
Dr. Tarik "Terry" Jbarah received his dental degree from the University of Pennsylvania in 2005 where he graduated in the top of his class. While in dental school, Dr. Jbarah was one of a few select students inducted into the Omicron Kappa Upsilon (OKU) National Dental Honor Society. Following his dental training, Dr. Jbarah completed an advanced training in Surgical and Prosthetic Implant Dentistry from New York University College of Dentistry.

Dr. Jbarah spends countless hours in continuing education and is very dedicated to providing the best dental care for his patients. He is a highly skilled clinician with a warm personality and a kind heart. Dr. Jbarah is an active member of American Dental Association, Pennsylvania Dental Association, Hanover-Gettysburg Dental Society.
Dr. Jbarah lives in Hanover, PA. In his spare time, he enjoys a variety of outdoor activities and is a comic book fan.

Dr James Schwartz

Originally from New Jersey, Dr. Schwartz completed his undergraduate at Indiana University in Bloomington, Indiana, where he swam and earned his B.S. in Biology. Dr. Schwartz graduated in 2009 and continued his education at Temple University - Kornberg School of Dentistry in the fall. After earning his DMD degree, Dr Schwartz moved to Baltimore and set up roots in Pa. Dr. Schwartz joined our dental family in February of 2015 and brings a winning combination of patient-sensitive care, and a desire for excellence and attention to both technical and aesthetic detail. Dr. Schwartz enjoys spending his free time with his wife and two children,and their dog Frank.

Dr. Wibowo
she received her B.S. in molecular biology from Marquette University in 1999, followed by an M.S. in Biochemistry from Creighton University in 2002. She earned her DMD in 2006 from the University of Pennsylvania then in 2007 she finished her GPR Program in Lehigh Valley Hospital, Bethlehem, PA,then she earned her certificate in Endodontics from Temple University in 2010. Dr. Wibowo is an active member of the American Dental Association, American Association of Endodontists and the Pennsylvania Dental Association.

Dr. Omeir Mallick

Dr. Mallick is originally from Bear, Delaware and earned his B.A. in Biology at the University of Delaware in 2015. Dr. Mallick continued his education with a DDS degree at the University of Maryland, and furthered his education completing a General Practice Residency at a Cornell Medicine affiliated Hospital in 2021. During his time there, he gained valuable experience in Oral Surgery, Endodontics, Emergency Care, and other facets of dentistry. Dr. Mallick works hard in ensuring his patients get the best care possible. In his free time, Dr. Mallick enjoys playing basketball, snowboarding, hiking/camping, and spending time with his family."